World Class
Race Engine Specialists
MED Race Technologies are one of the longest serving manufacturers within the classic motorsport industry. The company are renowned for their expertise at building highly tuned race engines and manufacturing some of the world's finest motorsport products.
We've been proud to work with MED over the last few years, most notably designing and building their Magento eCommerce website.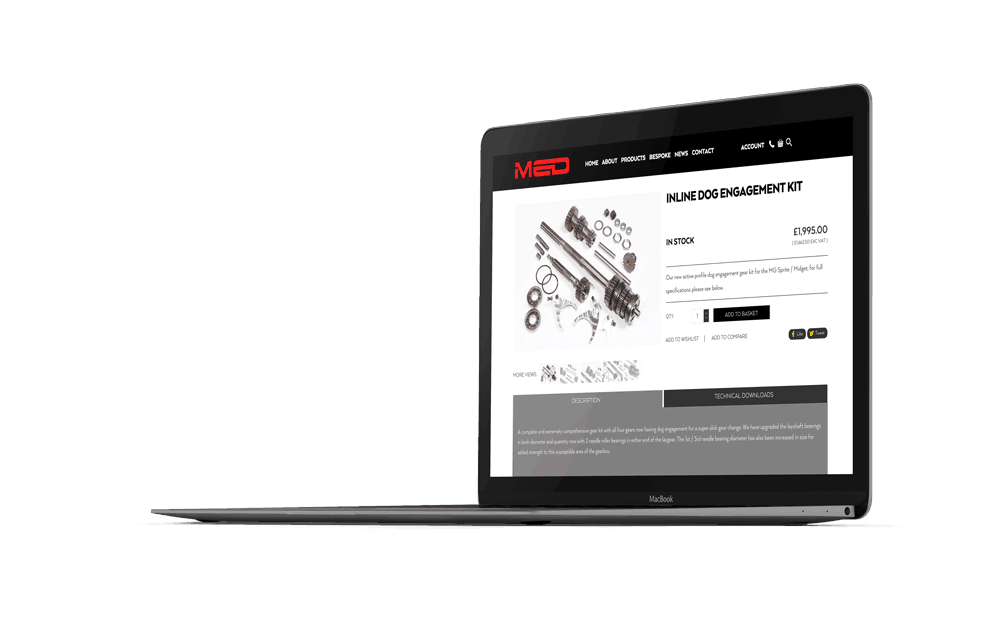 "The website paid for itself 28 times over within the first year of going live"
High Performance
Built For Conversion
As a worldwide supplier of motorsport parts, MED Race Technologies required a website that would become their online showcase. Our team built an online store that offered customers a smooth, optimal user journey that would improve conversion rates and increase sales.
The website has since paid for itself 28 times over within the first year after going live.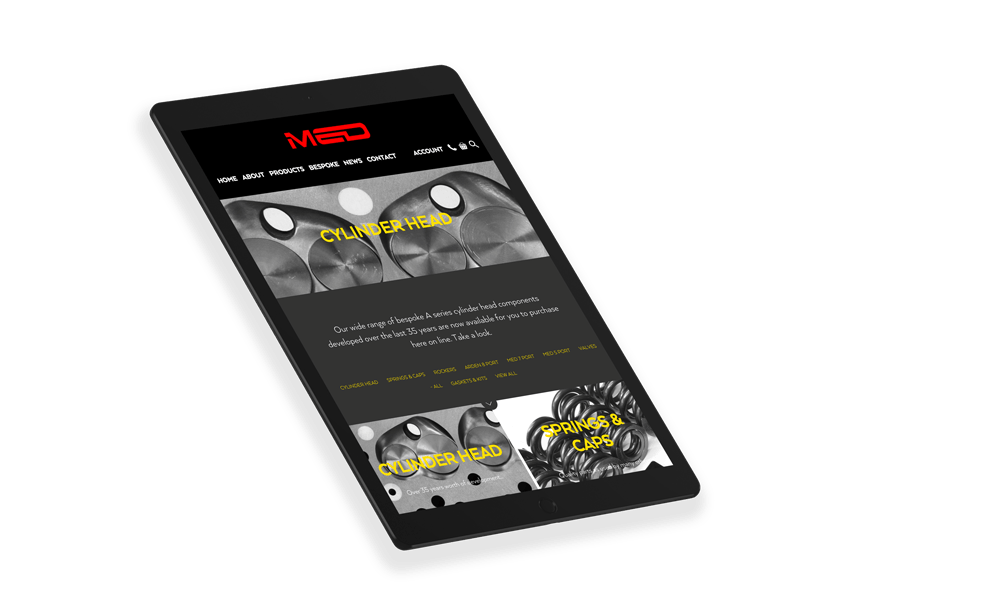 A High Performance Website for a Motorsport Specialist
Built using Magento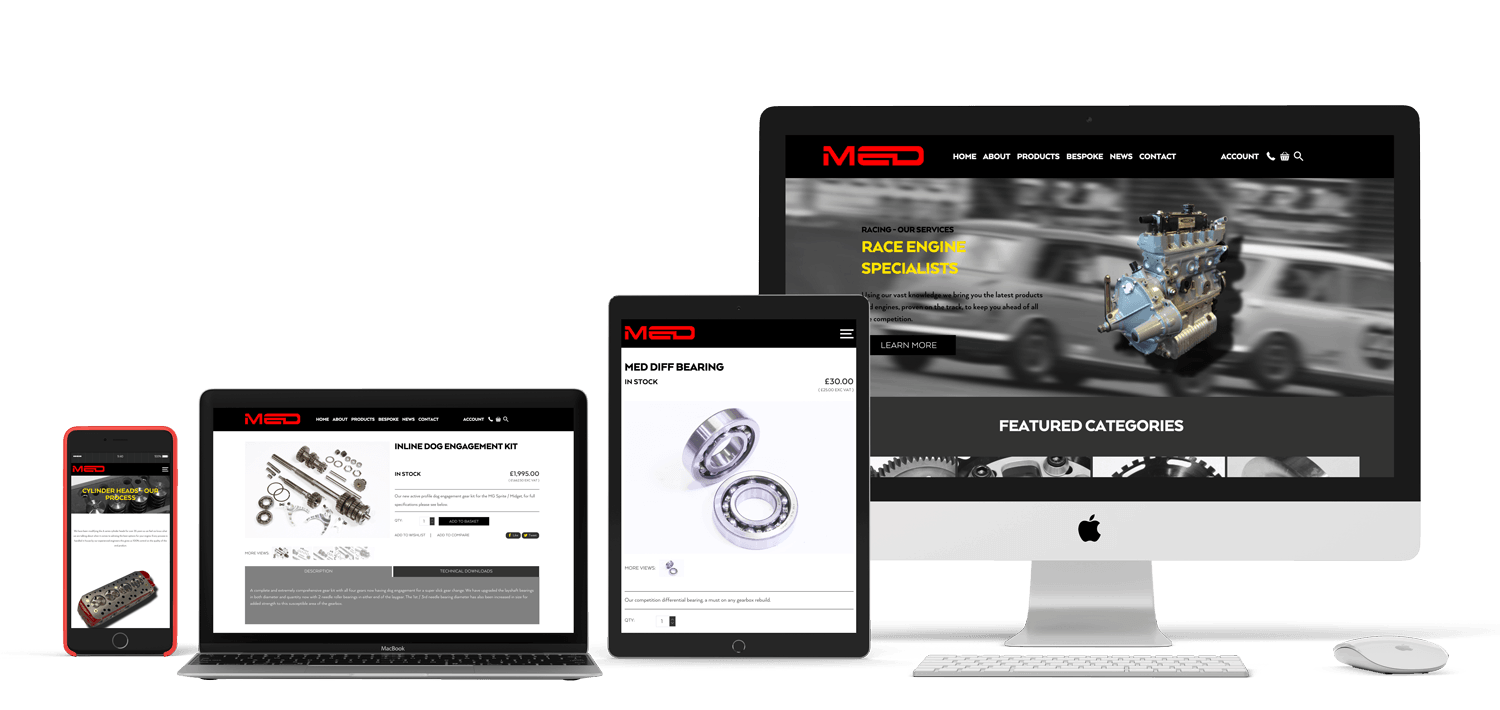 Rich Functionality
eCommerce Solution
Magento is a high-performance eCommerce platform built to do business online. In addition to standard Magento functionality, MED's website is packed full of custom features such as:
— WordPress Integration
— Enhanced Search & Auto-Suggest
— FedEx Shipping Integration
— Advanced Customer Reports
— Bespoke CMS Showcase Pages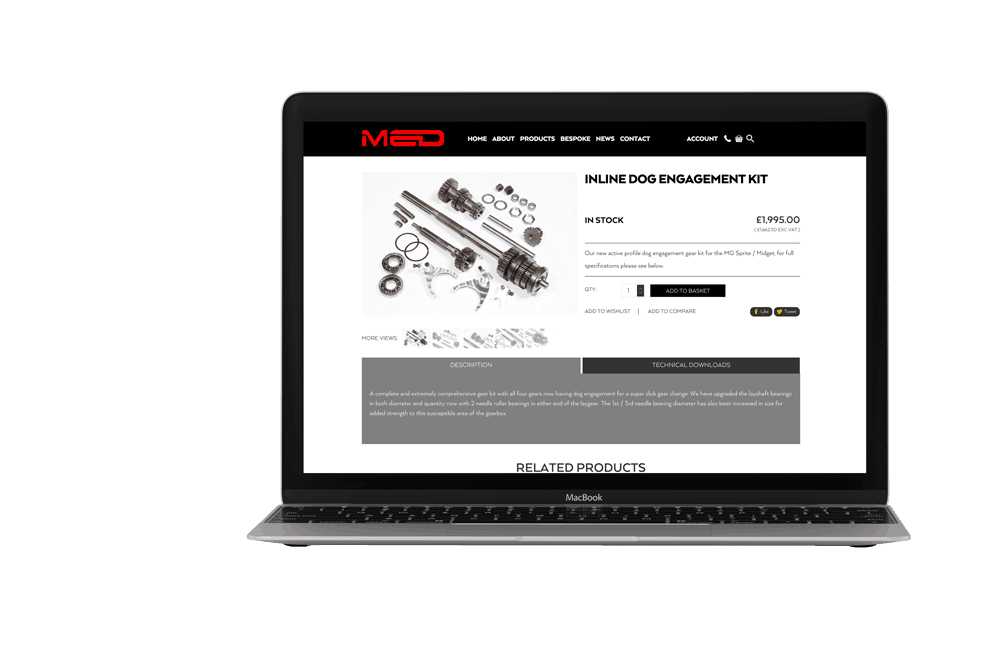 Need an eCommerce Solution?
Learn More