Embryo Angling Habitats
Founded by Korda owner Danny Fairbrass in 2014, the vision behind Embyro Angling was to create new fisheries for anglers to enjoy while protecting existing habitats.
Embryo Angling
The relationship between ourselves and Embryo Angling grew from shared passions within our team. The owner of Korda Developments, Danny Fairbrass released a call to action statement detailing the threat of predation in existing fisheries and his plan to help preserve these habitats. In the letter, Danny asked for help with specific tasks that would help to serve Embryo's cause.
We reached out and offered our web design and strategic services to help grow the digital arm of this not-for-profit organisation.
We've since worked closely with the team at Embryo Angling, using our knowledge, expertise and hands-on skills to raise awareness and provide a digital foundation for the organisation.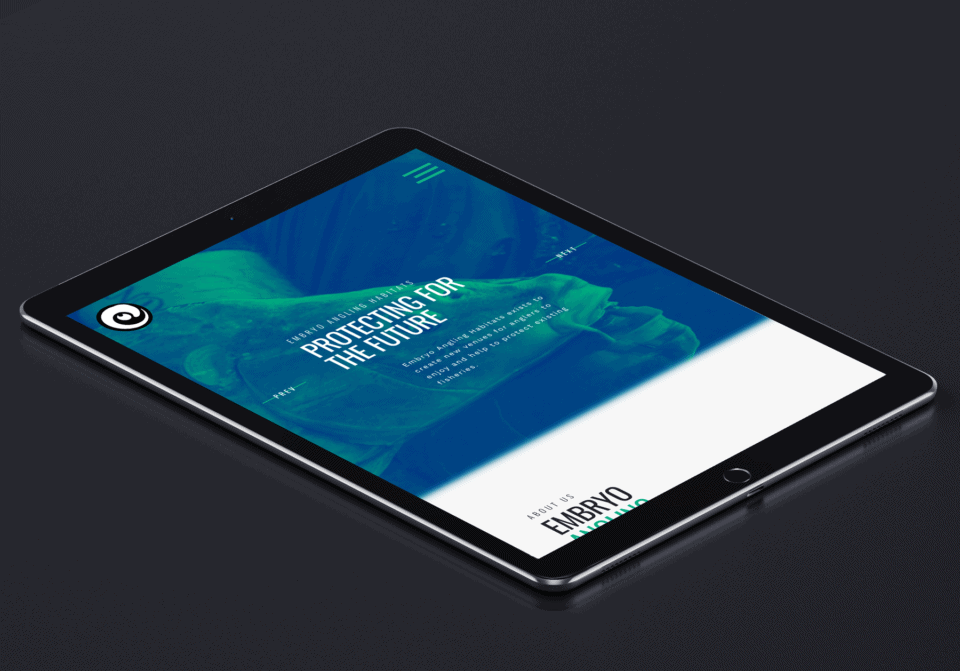 Tailor Made
Digital Product Design
The Embryo Angling website was tailor-made to fit the particular needs of the organisation and the audience they aimed to attract.
The website includes complicated and bespoke functionality, including location-specific waiting lists, galleries and booking systems. All of this was designed mobile-first, with the target user group, anglers, kept at the forefront throughout the process. The result is a highly bespoke system with incredible ease of use both internally and externally.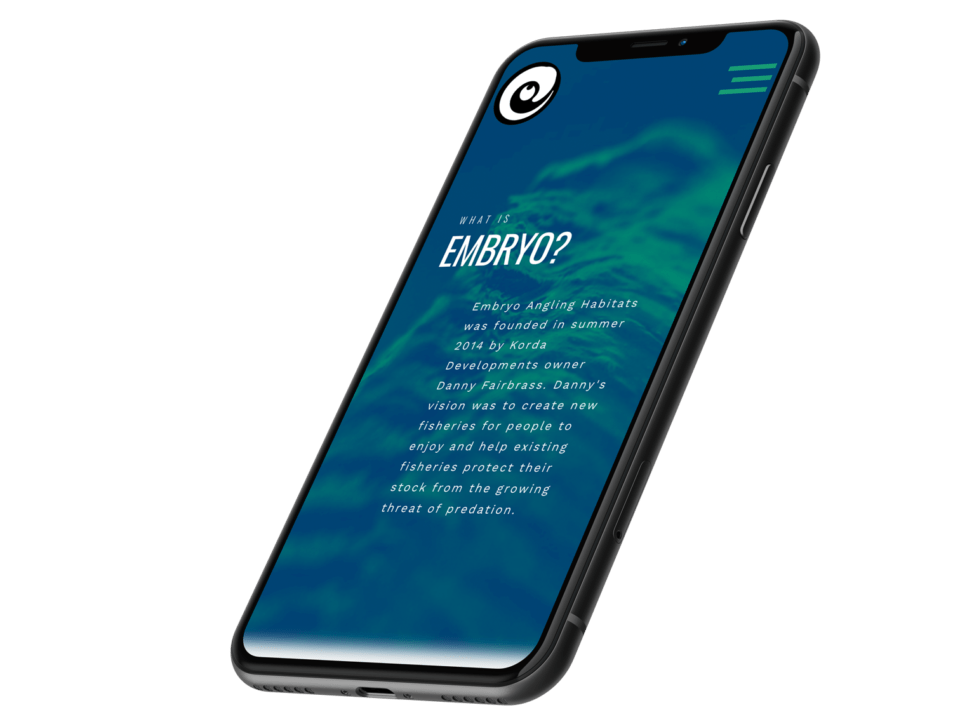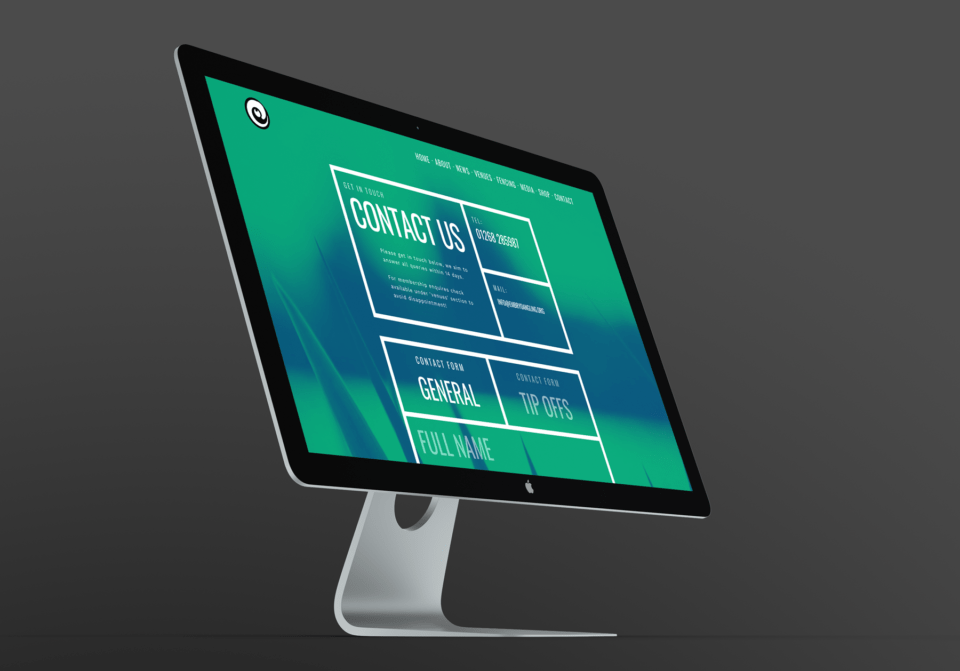 Continued
Relationship
The team at Embryo couldn't have been happier with the service we provided and the effect the website has had on communicating the message behind Embryo.
To this day, we still have regular involvement with the team and support the project from behind the scenes. We're continually developing on this product and hope to have played our part in preserving these locations for future generations.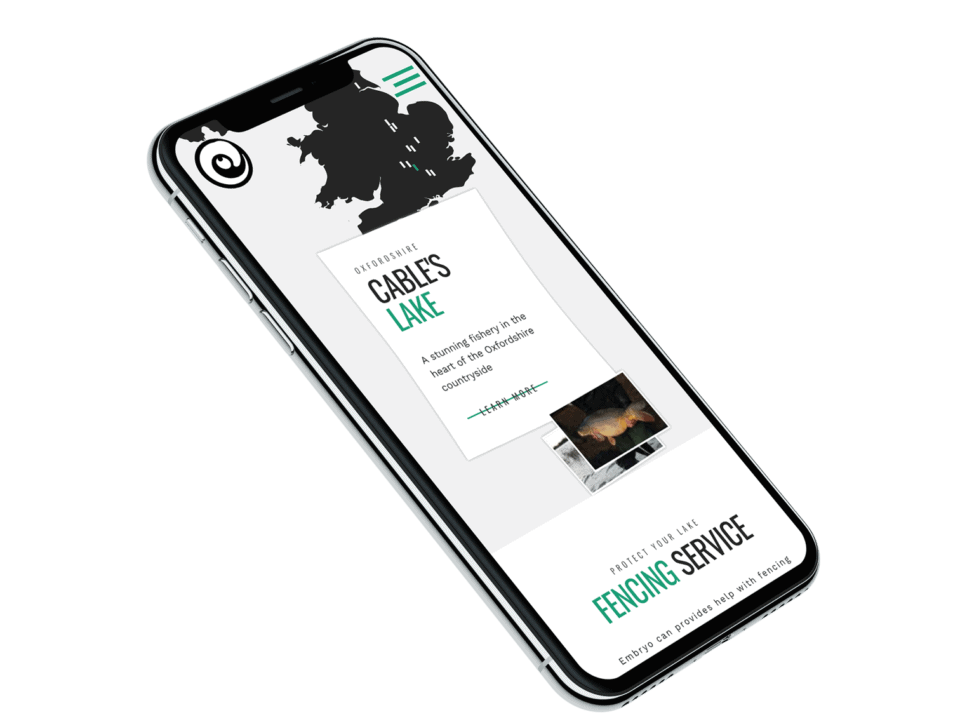 Ready to discuss your project?
We'd love to hear about your project. Get in touch and enjoy an awesome cup of Two Chimps coffee with us.
Make the
Leap

.

Leicester

4 PASS COURTYARD,
ASHBY DE LA ZOUCH,
LE65 1AG, LEICESTER, UK

0116 3400 442

Nottingham

UNIT 5 COBDEN CHAMBERS,
PELHAM STREET,
NG1 2ED,
NOTTINGHAM, UK

0115 9902 442

London

4TH FLOOR, SILVERSTREAM HOUSE,
45 FITZROY STREET,
W1T 6EB, LONDON, UK

0208 0500 442

Email