PEST STOP BOYS
Pest Stop Boys is a new kind of pest control service, redesigned for the 21st century. With a more holistic and environmentally friendly approach, Pest Stop Boys brand had to reflect their contemporary vision with a softer, more artistic aesthetic. We developed an award-winning brand and website for Pest Stop Boys that attracted global attention.
PEST STOP BOYS
Pest Stop Boys approached us after seeing another site we produced for Genesis Restaurant. They loved the animated and playful website design we'd produced and got in touch with us to discuss the concept behind the project.
Whilst working with, Pest Stop Boys, they put their full trust in us, giving us creative license to create our own brief and create a visual identity and website design for the brand. Following the critical acclaim of Genesis, the site went on to become one of our most awarded and recognised project to date with appreciation from The New York Times and the highest industry accreditations from Awwwards, CSS Design Awards and Site Inspire to name a few!
THE BRAND
When Pest Stop Boys originally came to us, it was nothing more than an idea and good intentions. We took on the full project from naming and conception to the final website design and build. We drew inspiration from the city of Brighton, artists such as Henri Matisse and aligned the brand closely with craft beer to create a clear distinction from the pest control industry which tends to use imagery to shock and scare customers.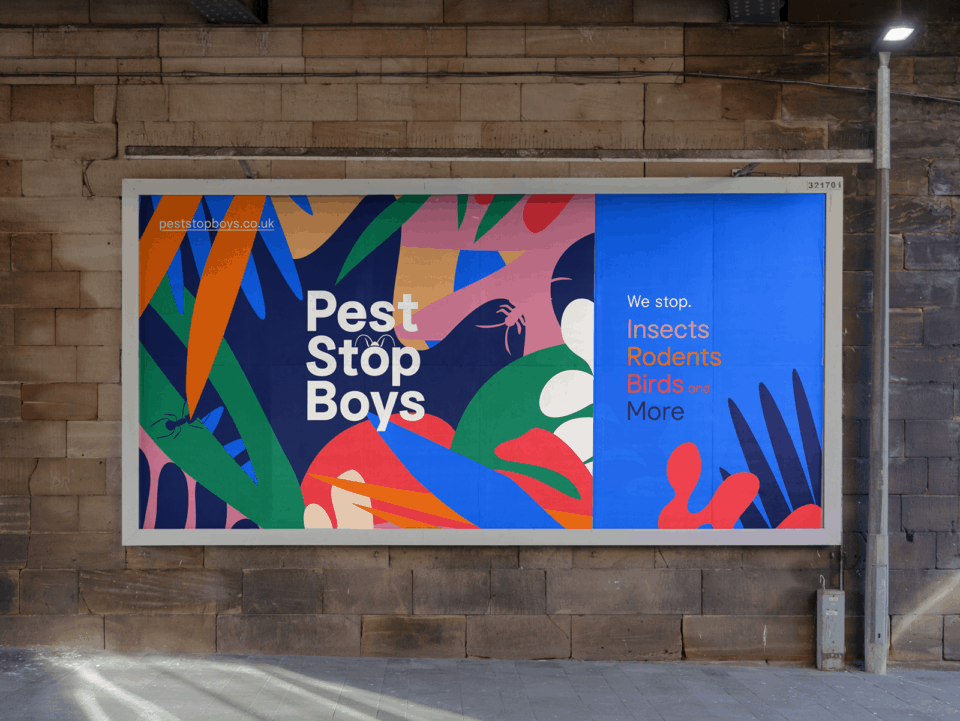 Multi-Award Winning
Web Design
We were given full creative license with the Pest Stop Boys brand to create a brand and digital experience that reinterpreted the pest control industry and brought it in line with consumer expectations in the 21st century. The end result was a bold and colourful experience which forward the friendly but responsible attitude behind the brand.
The cutting-edge digital experience that we created didn't go unnoticed. The site went on to win almost every award possible in the web design industry. Some of the awards that we're most proud of are Site of The Day on Awwwards, Developer Award on Awwwards, Site of the Day on CSS Design Awards and a feature on Muzli.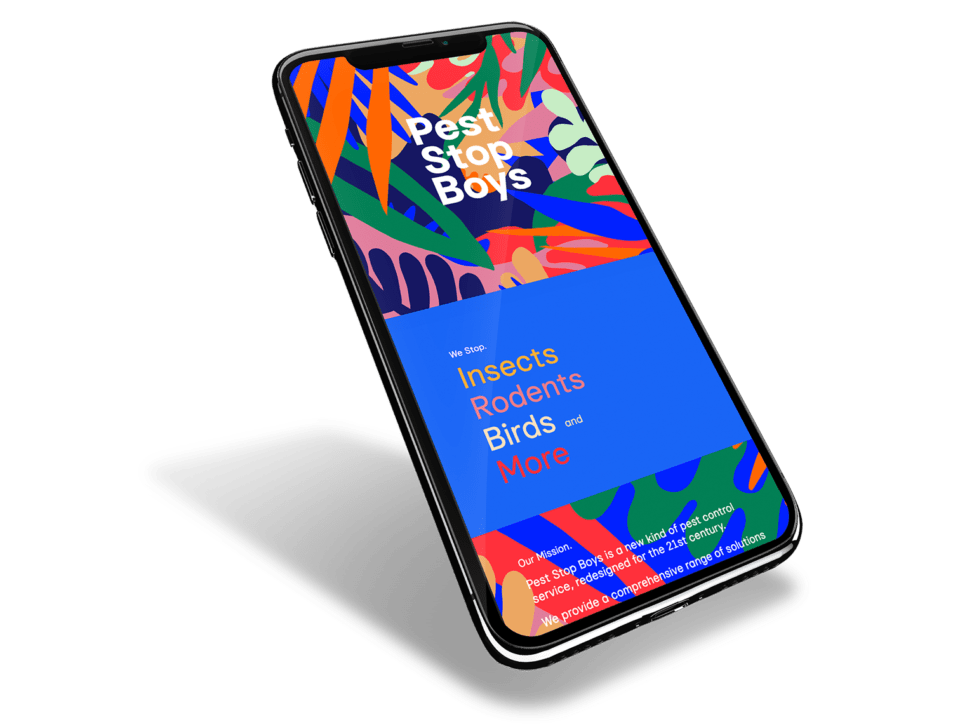 Hidden
Illustration & Animation
We developed the concept for the Pest Stop Boys visuals by creating vector illustrations that could translate and scale both digitally and in the real world. Utilising a combination of plant-based patterns and simplified silhouettes, we produced a creative direction based on normalising the hidden pests which affect homes and businesses.
The animation was equally important, and allowed us to convey meaning and allude to the hidden pests  in a more interactive way. As the user interacts with the site, they start to discover the pests in a fun and engaging way. Rather than focusing on shock tactics, our aim was to create a friendly and engaging experience that digitally translates the brand values to potential customers.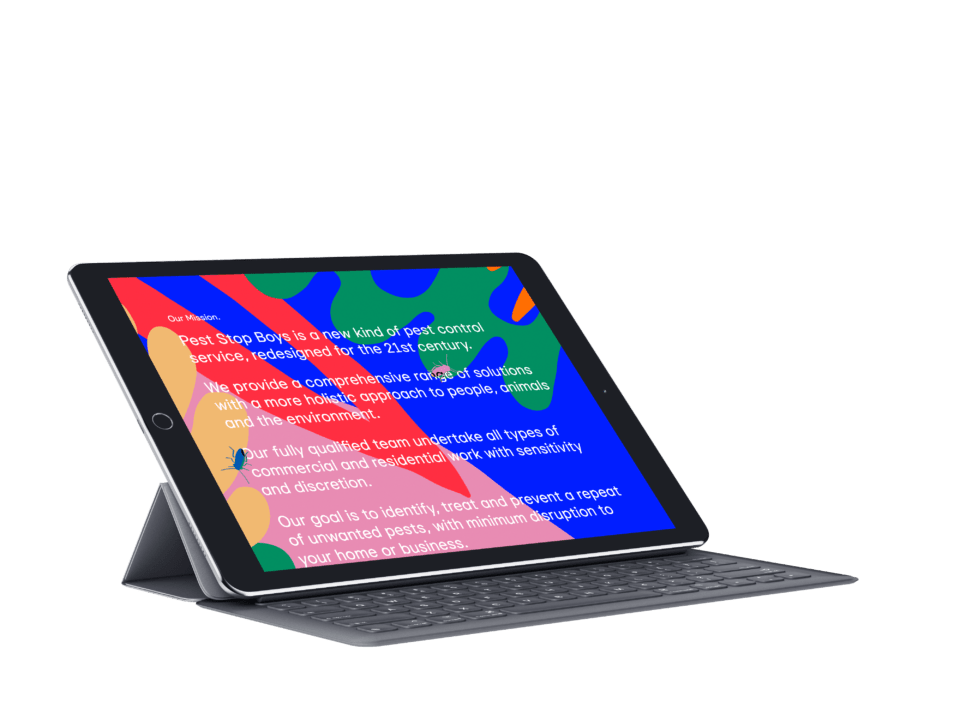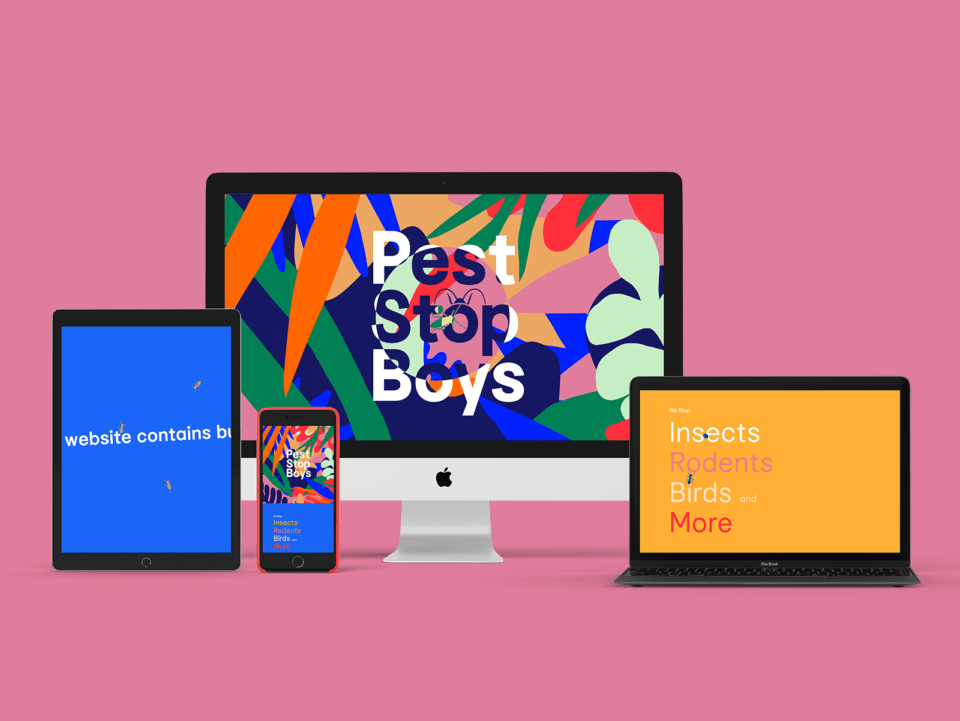 UNBELIEVABLE
" Working with Herdl has been an unbelievable experience. They took my idea and turned it into a reality which I could never have imagined. Thank you so much."
Chris Leach - MD of Pest Stop Boys
Ready to discuss your project?
We'd love to hear about your project. Get in touch and enjoy an awesome cup of (vegan) coffee with us.
Make the
Leap

.

Leicester

4 PASS COURTYARD,
ASHBY DE LA ZOUCH,
LE65 1AG, LEICESTER, UK

0116 3400 442

Nottingham

UNIT 5 COBDEN CHAMBERS,
PELHAM STREET,
NG1 2ED,
NOTTINGHAM, UK

0115 9902 442

London

4TH FLOOR, SILVERSTREAM HOUSE,
45 FITZROY STREET,
W1T 6EB, LONDON, UK

0208 0500 442

Email