Last year, Herdl announced that as an SEO agency, we had become climate positive by joining forces with Ecologi. Ecologi measures your CO2 output as an organisation and offsets this by investing in a wide range of projects, each designed to reduce greenhouse gases and global warming. Whilst we could have become a carbon-neutral company, we went one step further and measured all Herdl team members' professional and social carbon output! Home, personal travel, holidays, food, hobbies – nothing was off the table. We not only wanted to show our seriousness when it came to being eco-conscious but also our proactiveness around both this significant and global crisis.
Ecologi's most effective solution for lowering omissions is planting trees, which is a commonly used process that helps prevent the temperature from rising past the no return 1.5c threshold. Since joining just over 13 months ago, Herdl has contributed to the planting of 1,315 trees across the globe in countries including Kenya, Madagascar and Scotland. Our efforts equate to a whopping 66.94 tonnes of CO2, the equivalent of 51 long haul flights or 166,078 miles in a car. We've also saved 201 metres squared of ice caps – which, although just the start – makes a difference!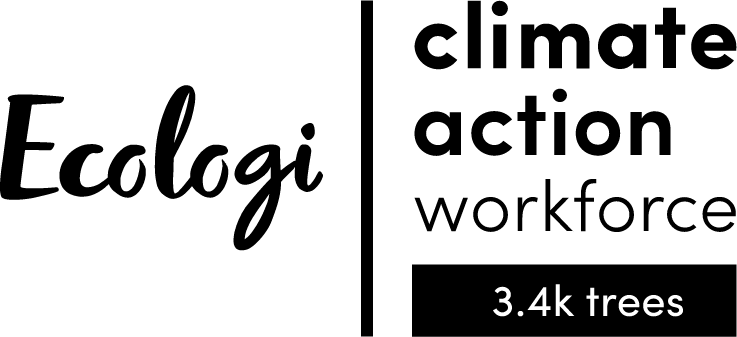 Not only are we incredibly environmentally conscious when it comes to our own actions, but we're also doing everything we can to offer green credentials to our clients too. In March, we became a partner of the Green Web Foundation and are one of only three digital agencies within the UK that can provide certified sustainable and eco-friendly hosting. More and more companies are becoming environmentally aware of their impact, and – as an agency that always looks to push the boundaries of our services – we were eager to give our clients a solution that married up to their eco-goals. Clients, who want their website hosted on a green server, are given a certified 'Green Hosting' badge that they can display on the front end of their site – because if you're fighting for a worthy cause, why wouldn't you want to shout about it?
Although we are incredibly proud of our sustainable efforts, it's only the beginning as we look forward to 2022 and seek more opportunities to increase our eco-offerings and share these with our clients. So we'll be continuing our sustainable mission making Herdl an eco company that people want to work for and work with!
If you want to learn more about our Green Hosting, or if you have any questions, then please don't hesitate to get in touch!